The Clinical Cardiac Electrophysiology Fellowship will be participating in the National Resident Matching Program (NRMP) 'Match' for the 2022 intake year (applications due in 2021).
Applicants can submit to the program beginning July 7, 2021. We will begin reviewing applications beginning July 21, 2021, and will offer virtual interview dates between August 1 to Sep 24, offering a chance to interact with faculty and fellows.
We accept applications through the Electronic Residency Application Service (ERAS). The complete application package consists of an ERAS submission and includes:
ERAS application
Personal statement
Curriculum vitae
Copy of Educational Commission for Foreign Medical Graduates Certification (ECFMG) certificate (if applicable)
USMLE or COMLEX Scores
Medical school Dean's letter
Medical school transcript
Three letters of recommendation
Special note for foreign national physicians
You must have a currently valid certificate from the ECFMG to be eligible for application to an Accreditation Council for Graduate Medical Education (ACGME)-accredited clinical training program. We accept applicants with J1 visas. We will assist H1-b visa applicants with their paperwork, but we are not able to absorb any of the costs involved with their transfer.
Training eligibility and work hours
In order to qualify for the Clinical Cardiac Electrophysiology (CCEP) subspecialty exam, a candidate must train for a minimum of 2 years in Clinical Cardiac Electrophysiology. Housestaff are eligible for Clinical Cardiac Electrophysiology training after they have completed 3 years of general Cardiology training. Housestaff will advance to the second year only if the faculty determine that the candidate has adequately fulfilled the requirements of the first year of training (see separate policy on CCEP Resident Advancement Criteria). The maximum amount of training offered in Clinical Cardiac Electrophysiology at Dartmouth is 2 years.
Diversity and inclusion
Our program strongly supports and promotes the Graduate Medical Education (GME) and Dartmouth Health missions on diversity, equity, inclusion and belonging.
Please see the following links for additional information:
Clinical Cardiac Electrophysiology Fellowship Program introduction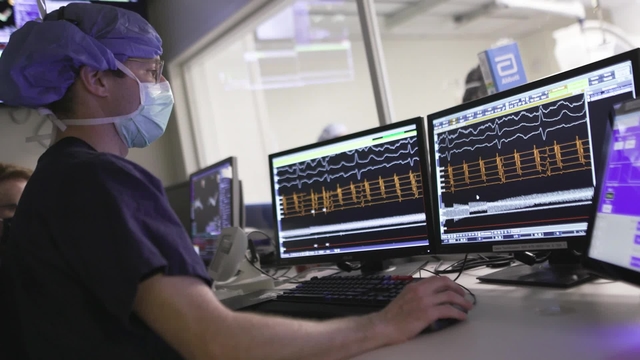 Dartmouth Hitchcock Medical Center tour
Upper Valley life