First Year
Image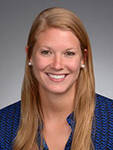 Laura Palmere, MD
Dr. Palmere completed her OB/GYN residency at Saint Joseph Hospital in Denver, CO, and spent one year in practice prior to joining the Dartmouth Urogyn family. Her research endeavors during residency focused on conflicts of interest between physicians and the medical industry, as well as improving patient outcomes by optimizing blood product utilization, postpartum hemorrhage management, and implementing the ERAS protocol. Her research was published in the Green Journal and presented via an oral presentation at the 2021 AUGS meeting. She hopes to continue to engage in research to improve patient outcomes and experiences during her time in fellowship.
Second Year
Image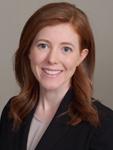 Laura Denman, MD
Dr. Denman completed her Ob/Gyn residency at Maine Medical Center in Portland, Maine, where she looked at mesh exposure after laparoscopic sacrocolpopexy. She is thrilled to be in the Upper Valley for fellowship, and hopes to continue perusing her interests in surgical outcomes and access to urogyn care for rural populations.
Third Year
Image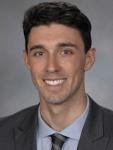 Paul Wadensweiler, MD, MSc
Dr. Wadensweiler completed his Ob/Gyn residency at the University of California, Irvine, where he conducted the largest descriptive study to date on bowel obstruction after sacrocolpopexy. While in fellowship, he has presented his basic science research at the 2022 AUGS/IUGA Scientific Meeting regarding the effects of TGF-β1 on wound closure by fibroblasts isolated from the human female reproductive tract. He has also co-authored a manuscript published in the International Urogynecology Journal on the early feasibility study of a novel pessary design, and is focusing his thesis work on the evaluation of microscopic hematuria. In addition to his research pursuits, Paul hopes to expand upon his contributions to global health during his fellowship at Dartmouth Hitchcock Medical Center.