PGY-1
Image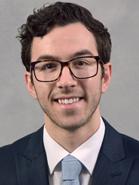 Dominic N. Facciponte, MD
Medical School: SUNY Upstate Medical University, Syracuse, NY
Undergraduate Education: BS: Hobart and William Smith Colleges
Bio: I was born and raised in Syracuse, NY where I ultimately attended medical school. Prior to this I played division-one lacrosse as a goaltender for Hobart. I was first exposed to vascular surgery at the end of MS1 year and have never looked back since. My main interest at this point is endovascular aneurysm repair however I am in the process of identifying in which direction to take my research and professional development. My hobbies include music (I have been a drummer since age 7 and big fan of the Dave Matthew Band), sports (retired college athlete and golf enthusiast), as well as cooking and spending time with family and friends. In particular, I really enjoy firing up the smoker for some BBQ to share with guests.
PGY-2
Image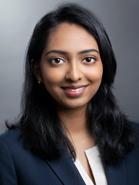 Kirthi S. Bellamkonda, MD, MSc
Medical School: Yale School of Medicine, New Haven, CT
Undergraduate Education: BS: University of Illinois at Chicago, Chicago, IL
MSc: University of Oxford, Oxford, United Kingdom
Bio: I grew up in Naperville, IL, and first was exposed to vascular surgery through research during my master's degree at the University of Oxford. I ultimately hope to work in academic medicine, joining my experience in the ultrasound technology industry at Butterfly Network with my work on large datasets in clinical outcomes to drive improvements in the early diagnosis and monitoring of vascular disease. Outside of work, I enjoy cooking, foraging, hiking.
PGY-3
Image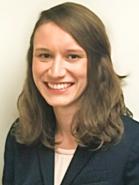 (Research) Brianna M. Krafcik, MD
Medical School: University of Toledo College of Medicine, Toledo, OH
Undergraduate Education: BS: University of Notre Dame, Notre Dame, IN
MS: Georgetown University, Washington D.C.
Bio: I grew up outside of Cleveland, Ohio, and went to college at the University of Notre Dame, where I was on the rowing team and double majored in biology and studio art. I went to Georgetown University for graduate school, where I got my Master's degree in physiology. My interest in vascular surgery began when I worked as a clinical research coordinator at Boston Medical Center in the Department of Surgery prior to attending medical school at the University of Toledo. My interests include running, skiing, crossword puzzles, live music, lattes, and spending time with my pup Mulligan. I am planning to pursue a career in academia and hope to design clinical trials.
Image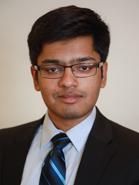 Aravind S. Ponukumati, MD
Medical School: Geisel School of Medicine at Dartmouth, Hanover, NH
Undergraduate Education: BS: Drexel University, Philadelphia, PA
Bio: My hometown is Chantilly, Virginia, and I enjoyed exploring the D.C. and Philadelphia metropolitan areas as a student. I ultimately hope to become an academic vascular surgeon with an early surgical interest in critical limb-threatening ischemia and limb preservation. Having tackled both bench-top and clinical/outcomes research in medical school, I am interested in the application of engineering approaches to modeling and device design in vascular surgery. I enjoy hiking, squash, competitive chess, traveling, and wildlife photography.
PGY-5
Image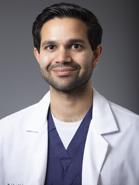 Kunal S. Mehta, MD
Medical School: University of Pittsburgh School of Medicine, Pittsburgh, PA
Undergraduate Education: 
BS: University of Michigan, Ann Arbor, MI
MS: University of Pittsburgh, Pittsburgh, PA
Bio: I grew up in the suburbs of Detroit and went to the University of Michigan for college where I majored in Biomedical Engineering. I spent my next few years in Pittsburgh, where I completed medical school and a Master's in clinical research at the University of Pittsburgh School of Medicine. When I'm not in the hospital, I spend my time playing tennis, paddleboarding, skiing, and hanging with my dog Dash.