PGY-4
Image
Marie "Anne Christine" Buteau, MD
Medical School: Faculté de Médecine et de Pharmacie, Université d' Etat d'Haïti
Residency: NYU Langone-LI
About me: I grew up in Port-au-Prince, Haiti, where I attended medical school and I have had a passion for Hematology and Oncology ever since. This passion prompted me to move up north, first to Mirebalais, Haiti where I started my Internal Medicine residency at Hôpital Universitaire de Mirebalais, then to New York, where I completed my Internal Medicine Residency at NYU-LI, and finally here in New Hampshire at Dartmouth Hitchcock Medical Center for my Hematology Oncology fellowship. It has been a long and interesting road! My goal now is to become an accomplished Hematology Oncology specialist capable of taking care of patients anywhere in the world, whether in the US or in resource-limited countries such as my home country Haiti. I am interested in Women's malignancies, cancer health disparities, global oncology, and bringing innovation to improve cancer care and research in low-income communities. I am keeping an open mind during my first year of fellowship to discover and learn as much as possible about the different Hematology Oncology sub-specialties.
As you can imagine, life in New Hampshire is very different from that in Port-au-Prince and maybe even more so from that in New York! I am very much enjoying the quiet, and I look forward to discovering the wonders of hiking, skiing, and cohabitating with bears!
Image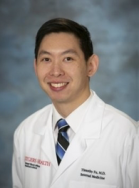 Timothy Fu
Medical School: Texas A&M Health Science Center College of Medicine
Residency: Rutgers Robert Wood Johnson - New Brunswick
About me: Hey everyone! My name is Tim and I am originally from Dallas, Texas. I graduated from the University of Texas at Austin. I had a phenomenal experience which included teaching English in rural parts of Taiwan, working for a multinational healthcare distribution company, and engaging in innovative engineering research during my time. Since then, I have lived in six different cities over the past seven years throughout medical school and residency training. This has given me a great opportunity to appreciate living in different parts of the country, seeing healthcare from different perspectives, and building my network through the connections I make every day. After graduating from Rutgers in New Brunswick for my IM residency, I am proud to be part of the Norris Cotton Cancer Care Pavilion Lebanon at Dartmouth Hitchcock Medical Center.
Outside of work, I am a huge Texas Longhorn's fan and enjoy watching college football games on the weekend. I enjoy going to the gym and playing sports such as tennis, ultimate frisbee, and flag football. I hope to continue to broaden my experience and travel to new places in the future, barring any pandemics!
Image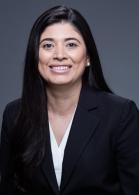 Ivy Riano Monsalve, MD
Medical School: Universidad Nacional de Colombia, Bogota, Colombia
Residency: MetroWest Medical Center/Tufts University School of Medicine
About me: Hi, I'm Ivy Riano from Colombia. I obtained my medical degree from the National University in my hometown. After completion, I decided to continue my training in the U.S. where I finished my Internal Medicine Residency in MetroWest Medical Center, a Clinical Associated of Tufts University School of Medicine, in Framingham, Massachusetts in 2021. During my training the frequent contact with patients with cancer motivated me to pursue a fellowship in Hematology and Oncology. I am part of the Duma Lab where we collaborate in studies for underprivileged communities to gain understanding about medical access perceptions and barriers. When doing the social service for my MD, I have served 38 indigenous reserves in the middle of the ongoing armed conflict in the Colombian forest, all these experiences elicited my interest in Global Oncology and Cancer Health Disparities. I am also interested in conducting research in Gender Equity and Medical Education.
During my journey I've spent time training in FL and NY, and worked as medical editor at Elsevier for the Latin America region based in Mexico, where I learned about the editorial field. I work every day with the goal to improve medical care, and I hope my experience, knowledge and skills will be beneficial for my patients and the community.
When I have spare time I like to travel and eat local dishes. My perfect destination would involve a beach and lots of museums. I am an art lover and enjoy drawing still life, and whenever have the time I read novels. My partner and I love hiking and swimming, especially with the beautiful scenery of the Appalachians.
PGY-5
Image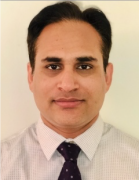 Muhammad "Zubair" Afzal, MD
Medical School: King Edward Medical University, Pakistan
Residency: University of Illinois Urbana-Champaign
About me: I graduated from King Edward Medical University, Pakistan. After completing my internal medicine residency from Grand Rapids Medical Education Partners/Michigan State University in 2014, I did a chief year from the University of Illinois at Urbana Champaign in 2015.
I joined the Department of hospital medicine at Dartmouth Hitchcock Medical Center in 2015 and have been an assistant professor with the Geisel School of Medicine ever since. I am also with the On-Doctoring program at Geisel, precepting first- and second-year medical students before their clinical years. I was awarded a 2019 Dartmouth Hitchcock Medical Center Emergency Medicine Residency Consultant of the Year Award.
I completed a masters program in pharmacology and clinical research from The Ohio State University in 2017, and have been actively involved in clinical and translation research in Oncology at both the Norris Cotton Cancer Care Pavilion Lebanon and the Cancer and Hematology Center of West Michigan, Grand Rapids. I have a particular interest in experimental therapeutics and clinical trials. I have several first-author publications. I have been a scientific reviewer for the Journal of hospital medicine and was one of the top reviewers for the year 2018.
Outside of work, I like to spend time with my family, to travel and try out different cuisines. I play badminton, squash sometimes, and have been trying to learn skiing for the last two years. I live in Hanover, NH, with my wife Tayyaba and five-year-old daughter Ayra.
Image
Natasha Dhawan, MD
Medical School: St. George's University School of Medicine, Grenada
Residency: Mercy Health - The Jewish Hospital
Fellowship: Palliative Care, Dartmouth Hitchcock Medical Center
About me: I grew up in Toronto, Canada, graduated from St. George's University School of Medicine in Grenada, residency in Cincinnati, Ohio, and Hospice and Palliative Medicine fellowship at Dartmouth Hitchcock Medical Center. Basically, I've moved around quite a bit throughout my training and experienced the benefits of working in multiple healthcare systems and especially in different parts of the US. Coming to Dartmouth was an easy decision, the people were genuinely kind and the emphasis on prioritizing patient care was evident. These values are exemplified throughout the institution and definitely in the hematology and oncology department.
My clinical and research interests include integrating the principles of palliative medicine and oncology, with an emphasis on gender and racial disparities. I hope to engage patients in shared decision-making and optimize their quality of life during treatment and afterward.
Lebanon is definitely different than most of the other places where I've lived. There are endless outdoor activities to engage in, throughout the year. I try to go home to see my family in Toronto as much as possible, barring any pandemics!
Image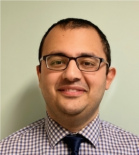 Samer "Sam" Ibrahim, DO
Medical School: Alabama College of Osteopathic Medicine
Residency: Stony Brook Southampton Hospital
About me: I was born in Alexandria, Egypt and immigrated to New England where I attended high school and my undergraduate education at UMass, Lowell. Then, I went on to complete my medical education at the Alabama College of Osteopathic Medicine and internal medicine training at Stony Brook Southampton Hospital on Long Island, NY where I also served as chief resident. Pursuing a career in this field has been a goal since high school after multiple family members succumbed to long, difficult battles with cancer. Now, I have the pleasure of working and training at the Dartmouth Hitchcock Medical Center Hematology and Medical Oncology Fellowship. Dartmouth Hitchcock Medical Center is a great academic institution where I have been able to further my education, pursue my research interests, and find great mentors all while maintaining great family-work balance. My current academic focus is in the field of lymphoma with specific attention to optimizing health care delivery and patient outcomes. Also, I continue to look forward to helping patients battle cancer as my family members once did. I am also excited to be back in New England, where I grew up.
When I am not in the hospital or clinic, I like to spend time with my wife and our baby daughter. I also enjoy cooking, trying new foods and cuisines, traveling, and reading.
PGY-6
Image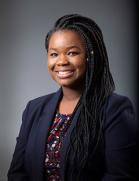 Odeth Barrett-Campbell, MBBS
Medical School: University of the West Indies, Jamaica
Residency: SUNY Downstate Medical Center
About me: Greetings everyone! My name is Odeth and I am from the beautiful mountainous island situated in the north of the Caribbean Sea. I am speaking of Jamaica. My interest in Hematology/Oncology stemmed from my medical school training at the University of the West Indies in Kingston, Jamaica. This interest piqued while working there and during residency at the SUNY Downstate Medical Center in Brooklyn, New York.
My interests include GU Oncology, cancer health disparities and cancer survivorship. Having completed my first 2 years of Hematology/Oncology fellowship training at DHMC I can truly say that there are many opportunities for career development and professional growth. I also appreciate that the faculty is supportive and fellows have a good work-life balance.
Outside of work, I truly enjoy spending time with my husband and our 3 month old daughter.
Image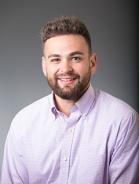 Lukas Emery, DO
Medical School: University of New England College of Osteopathic Medicine
Residency: Dartmouth Hitchcock Medical Center
About me: Hello everyone! As many of you already know, my name is Lukas Emery (Luke for short). I was born and raised in a small town in northern Maine and spent most of life there; this was up until I decided to be adventurous and travel about an hour south for college. I attended the University of Maine where I earned a bachelor's degree in Microbiology and spent time working in the laboratory at a local hospital. From there, I ventured even farther south to attend medical school at the University of New England which ultimately led me to Dartmouth Hitchcock Medical Center for my Internal Medicine training. I have to say that this was one of the best decisions of my life; I have had the opportunity to work, learn, research, and teach alongside some of the most amazing people and doctors I have ever met. Dartmouth Hitchcock Medical Center feels like home and I am so honored and excited to stay here for my hematology/oncology fellowship.
Currently, I am living in Lebanon with my amazing fiancé Sam; we have a wonderful 2yr old son named Damon and a slightly above average cat named Marvin. Outside of medicine, we truly value time with our family/friends and try to make it home whenever we have the opportunity to do so. In our free time we try to stay active and enjoy playing/watching sports (LOVE all Boston sports teams), hiking, skiing, swimming, boating, and trips to the beach in the summer (Higgins Beach in Scarborough, ME is our favorite). We also love to travel and enjoy day/weekend trips to the nearby cities for good food/drinks and shopping.
Ultimately, I couldn't ask for a better place to raise a family and continue my medical training. I'm honored to be here as a hem/onc fellow!
Image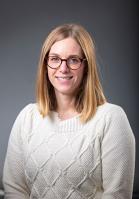 Heather Wright, DO
Medical School: University of New England College of Osteopathic Medicine
Residency: University of Vermont Medical Center
About me: Hello! My name is Heather and I am originally from Oxford, MA, a small town in central Massachusetts. After graduating high school, I studied biomedical engineering at Worcester Polytechnic Institute. I then moved to Boston where I spent three years working in a research laboratory at Brigham & Women's Hospital before entering medical school at the University of New England College of Osteopathic Medicine (UNECOM) in Biddeford, Maine. After UNECOM, I completed residency in Internal Medicine at the University of Vermont where I gained a profound appreciation for the diagnosis and management of both hematologic and oncologic disorders. I graduated from Internal Medicine residency in 2018 and stayed on for a chief resident year. I have since matched and started fellowship in Hematology/Oncology at Dartmouth Hitchcock Medical Center. I can say with little hesitation that the first year of fellowship has flown by and without a doubt that Hematology/Oncology is my calling. While my career plans are still yet to be determined, I have appreciated the learning environment that is fostered here. I am currently working with one of the GI oncologists on developing a protocol that explores a dynamic dosing algorithm for patients receiving FOLFOX chemotherapy. While fellowship keeps me busy, in my spare time I enjoy hiking and biking. My husband and I have two dogs (who also love to hike) as well as a toddler at home who is just learning to appreciate the outdoors!