First Year
Image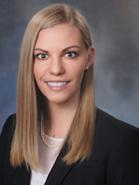 Amy E. Felsted, MD
General Surgery Residency: University of Michigan, Ann Arbor, MI
Medical School: Baylor College of Medicine, Houston, TX
Undergraduate Education: BS: Brigham Young University, Provo, Utah
Image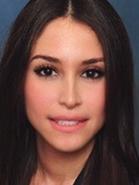 Sarah Talebagha, MD, MS
General Surgery Residency: University of South Carolina School of Medicine, Columbia, SC
Medical School: University of South Carolina School of Medicine, Columbia, SC
Graduate Education MS: Tufts University, Boston, MA
Undergraduate Education: BS: Emory University, Atlanta, GA
Bio: I grew up in Cairo, Egypt but underwent the majority of my education in the United States. During the interview process, I was very impressed by Dartmouth Vascular due to its commitment to educating its trainees, the complexity and breadth of cases, and constantly being a part of new and innovative research. After spending the last 9 years of my training in the South, I'm excited to experience something new and explore a different part of the US. In my free time I like to travel/experience new cultures, and spend as much time as possible with my family and friends.
Second Year
Image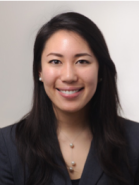 Lily J. Wang, MD
General Surgery Residency: Brown/Rhode Island Hospital, Providence, RI
Medical School: Renaissance School of Medicine at Stony Brook University, Stony Brook, New York
Undergraduate Education: BA: University at California, Berkeley, Berkeley, CA
Bio: I grew up in California and have progressively moved more northeast with training. I chose Dartmouth Vascular for its unparalleled breadth of cases, for its focus on trainee education, and to be a part of an institution that constantly advances the field. In my free time, I enjoy exploring New England (especially during the fall!) with my husband.