PGY-1
Image

Michael Drake, MD
Medical School: Chicago Medical School
About me: I was born and raised in Helena, Montana and studied French literature at Montana State University. During my summers at Montana State, I worked with Engineers without Borders in rural Kenya to develop clean water delivery systems. My time in Kenya sparked an interest in living and working abroad and I decided to move to France to improve my French language skills. I studied at the University of Montpellier, did some research in neuroscience, and had plenty of good red wine. After gorging myself on European culture, I moved to the island of Bohol in the Philippines where I volunteered with the International Deaf Education Association. After finally returning to the US, I ended up in Chicago for medical school and decided that EM would be the best way for me to further my interest in international health. Outside of medicine, I enjoy spending time at my cabin near Glacier Park, reading speculative fiction, playing the occasional video game, or trying to learn new languages. I'm very excited to start residency at DHMC!
Image

Kalle Fjeld, MD
Medical School: University of Vermont College of Medicine
About me: I grew up in charming Brandon, VT and studied globalization and French at UVM. Before deciding to go to medical school I worked as a teacher in France and as a pastry chef in Vermont and Massachusetts. I returned to UVM for a post-bac and discovered my love for the ED while working as a scribe in Rutland. I attended UVM (surprise!) for medical school. I'm thrilled to be training in the Upper Valley where I can spend time doing all my favorite things: learning to be an ED doc, riding my horse, cooking, baking, sewing, gardening, and spending time with my family.
Image

Michael Gross, MD
Medical School: University of Washington School of Medicine
About me: I was born and raised in Shoreline, Washington, a suburb north of Seattle. Although I came from a medical family, I never thought I would grow up to be a doctor. In High school, I took a biopsychology course that sparked my passion for biology and the brain. This led me to Bozeman, Montana where I studied neuroscience. While loving being a student, I found most of my happiness exploring the mountains close to town. During a trek through Nepal my senior year, a respected member of my group was killed in a rockslide, which served as an impetus for me to enter medicine. Following graduation, I enrolled in an EMT course and worked for a year and a half. Additionally, I lived in Spain for a summer and worked as a cook, medical scribe, and search and rescue volunteer. While in medical school, I spent my third year rotating throughout the Pacific Northwest living in rural communities and exploring the outdoors. I particularly loved my time in Alaska. In the wake of COVID, I felt a strong pull to the emergency department. I discovered that so much about the field - from its variety, global portability, and relevance to wilderness medicine - seemed too fitting not to pursue as a career. I am so incredibly excited to receive outstanding training at Dartmouth Hitchcock Medical Center, explore the Upper Valley communities, and continue life in the mountains. My (very soon to be) wife, Nell, grew up 45 minutes down the road from Norwich, so we are familiar with the area and are eager to call it home. In my free time, I love training jiu jitsu, backcountry snowboarding, serving as the fortunate recipient of my fiancé's baking passion, and playing all the racquet sports (especially pickle ball and tennis).
Image

Samantha Hunt, MD
Medical School: University of Vermont College of Medicine
About me: I was born in a zero-stoplight town in Vermont and stuck around the Green Mountain State for college at University of Vermont, where I studied biology and played club soccer. After undergrad, I immediately got my first dog and I worked for a few years, splitting my time between being a surgical pathology grossing tech in the basement of University of Vermont Medical Center, and more excitingly (to me, at least), as a crew chief on a local ambulance, which definitely paved the way for the rest of my life. I quickly realized emergency medicine was the path for me, but Colchester Rescue is also where met the love of my life, Chris, a Vermont State Trooper, on a random 911 call at a gas station parking lot (incredibly romantic, I know). Soon after beginning medical school at the University of Vermont, Chris and I decided to rent out our house on AirBnB, which quickly became semi-VIP lodging in our small ski town, which displaced us to the living full-time in our RV for about 18 months with our dogs. We finally bought our dream house in Cambridge, Vermont which is also where we got married during my last year of medical school. We now have three dogs (Meeka, Reiko, and Loki) who control most parts of my life, and I love every minute of it. Outside of doing anything "dog", you can find me hiking (especially in the winter), skiing, running, traveling to new places with big, beautiful mountains, or RVing with my husband. I am over the moon and so incredibly excited to continue my training at Dartmouth for the next 3 years, which really does have the trifecta of an awesome location, a top-notch program, and amazing people.
Image
Anant Shukla, MD
Medical School: Uniformed Services UHS FE Hebert School of Medicine
About me: I grew up just outside of Boston and went to Boston University for my undergraduate degree, majoring in International Relations and Biochemistry and Molecular Biology. After graduating, I spent my first gap year doing some clinical research in Boston while advising a fraternity, then I spent a second gap year working as an AmeriCorps middle-school math teacher in the Baltimore City Public School system. During that period of time I lived in a convent with Catholic nuns which was not too much of a change from living in a fraternity house (just kidding). By some miracle I got into medical school at the Uniformed Services University of the Health Sciences and was commissioned into the US Army. Following graduation from medical school I initially matched into a urology residency; however, after completing my second year of training, and speaking to many of my mentors, I decided that surgery was not the right fit. Soon after completing the flight surgeon course at Ft Rucker, AL, I became the primary care physician for an assault helicopter battalion in Ft Bliss TX. A few months later, I had the honor of deploying to Afghanistan for 9 months in 2019 as the sole physician for Task Force Apocalypse and Forward Operating Base Dahlke (Logar Province). In addition, I would also be the CASEVAC provider for a variety of highly skilled operational teams in one of the most violent areas of the country. My deployment to Afghanistan was career altering and changed me forever. Those intense experiences, in conjunction with volunteering at a local Emergency Room during the COVID 19 pandemic, led me to pursue a career in Emergency Medicine. I am very much looking forward to returning to beautiful New England and being close to my family. My sister and brother-in-law are both military physicians currently at Walter Reed National Military Medical Center, and both of my parents are immigrants. In my spare time I enjoy hiking, writing, reading, meditating, yoga and personal fitness.
Image

Natalie Stump, MD
Medical School: Drexel University College of Medicine
About me: I was born and raised in a big family outside of Phoenix, AZ. After 18 long years in the desert, I decided to head east in search of seasons and big cities. I attended Boston University where I studied health science/public health. While at BU I was a varsity rower. After graduation, I worked as an orthopedic tech in the DC area and later as a research assistant back in Boston. I spent five years working, running a few marathons and generally figuring out life before attending medical school at Drexel University. During my third year clerkships I realized I was happiest while seeing ED consults and eventually fell in love with Emergency Medicine during fourth year. Outside of work I can be found baking, cake decorating, salsa making and taste testing my fiancé's bread recipes. To compensate for my foodie ways, I also enjoy running, kettle belling and swimming. Me and my new puppy Maggie are very excited to explore the Upper Valley and are thrilled to be joining the Dartmouth EM family!
PGY-2
Image

Fallon Bushee, MD
Medical School: Drexel University
About me: I grew up just north of Boston and went to college just south of Boston at Brandeis University. I studied biology, classics, and religion, as well as the bottom of Linsey Pool as a four-year member of the varsity swim team. With all those laps to mull it over, I came to realize that the best way for me to marry my passions for science and the humanities was to become a doctor. I was extremely lucky to be accepted to Drexel University in Philadelphia. My medical education was world-class, and so was the food scene—although I retain my loyalty to my hometown cheesesteak. I found Emergency Medicine to be a natural fit for me, due to my passion for accumulating as broad a knowledge base as humanly possible, and DHMC and the Upper Valley encompassed my love of all things New England. I still swim; but these days you can also find me biking, running, or otherwise triathlon-ing. I also enjoy anything outdoors, reading, listening to and playing music, and trying to understand the latest hit board game.
Image
Monica Chowdary, MD
Medical School: Boston University
About me: I was born and raised in Northern California, in the small university town of Davis. I stayed in the region to attend college at UC Berkeley where I discovered my passion for healthcare advocacy and espresso. After graduating with a BA in Public Health, I decided to make the jump to the East Coast when I took an AmeriCorps position in Boston as a patient navigator. After falling in love with the Northeast, I chose to attend medical school at Boston University. While at BU, I stayed involved in groups and committees devoted to healthcare advocacy and eventually found my way to EM. I was instantly drawn to the role providing frontline healthcare and the specialty's unique pulse on the community. While not at the hospital, I enjoy getaways with my friends, swimming, live music, and experimenting with latte art! I am excited to stay in New England and become a part of the wonderful Dartmouth community.
Image
Laura Le, MD
Medical School: Texas A.M. College of Medicine
About me: I was born and raised in Houston, TX, and also went to undergrad there at Rice University. Raised as a Texan all of my life, I'm definitely ready to experience something different! I enjoy pretty much everything and truly love trying new things. Cooking and running are some of the ways I spend my free time and I'm looking to add snowboarding and cycling to that list. I'm not only excited to join the amazing team at Dartmouth and learn EM from the best but also to experience the beauty of the Upper Valley!
Image

Miguel Reyes-Zaragoza, MD
Medical School: Geisel School of Medicine at Dartmouth
About me: I was born in El Paso, Texas but when I was three my family moved to Mexico. I grew up in Querétaro, a large urban center in the central highlands of Mexico. When the cartel violence peaked in 2006, my family and I made the decision that I should come back to the States to finish high school. Thus, I decamped Mexico for Colorado, where I arrived to finish the tenth grade. In Colorado, I learned to rock climb, and through climbing, I was introduced to the world of outdoor recreation. Having grown up in an urban center, I had never been exposed to activities such as hiking, climbing, skiing or the like, but once I was introduced, I could not get enough! This newfound enjoyment of outdoor sport led me to Bowdoin College in Maine. The two things I took away from college were 1) meeting the love of my life Erin (who is now a neurosurgery resident at the University of Vermont), and 2) my certifications as a rock climbing instructor, whitewater kayaking guide, and wilderness-EMT (technically I majored in Neuroscience and French, but I am prouder of the former achievements). After college, I worked in the outdoor industry: leading hiking trips in Peru, working as a climbing guide in New Hampshire, and as a ski patroller in Vermont to name a few. Throughout my time in the outdoor industry, I realized that I was more into wilderness medicine and rescue that into the outdoor activities themselves. The growing realization that I wanted to do something in medicine was brought to focus after the death of my close friend and roommate to a heroin overdose. After that I decided to pursue medicine, so I applied to a master's program at New York Medical College, and from there attended the Geisel School of Medicine at Dartmouth. Today, I have a rekindled enjoyment of outdoor recreation, and particularly enjoy backcountry skiing and mountain biking (especially when my wife and dog come along!). Emergency medicine was a natural choice for me, given my previous experience with wilderness medicine and pre-hospital care, and I am very happy to join the talented team at DHMC for the next three years!
Image

Julie Voydik, MD
Medical School: Geisel School of Medicine at Dartmouth
About me: I was born in Portland, OR and grew up in the San Francisco Bay Area, but have spent most of the past decade on the east coast. I became interested in pursuing medicine as a career after spending a year deployed to Iraq as an Army medic in 2009/2010, where I discovered the world of high acuity and emergency medicine in a trauma center near Baghdad.
After my time in the army, I completed my B.S. in Chemistry and worked as an EMT on the NICU/PICU transport team for Children's Hospital in Oakland before moving to New England for medical school. Despite my west coast roots, I've survived my first few real winters relatively intact, after learning that what qualifies as a "coat" in CA is woefully inadequate for the inside of a Hanover hockey rink in February.
In my "spare" time, I enjoy hiking (my favorite hike was a thru-hike of The Enchantments in WA), scuba diving (a tough pursuit while living in New England, though I did once dive in Boston Harbor), cooking vegetarian and vegan food, and being a soccer/baseball/hockey mom for my 8 year old son, Axel.
Image

Kathleen White, MD
Medical School: Kansas University
About me: I'm a born and bred Midwesterner. I was born and raised in Kansas City, attended undergrad at the University of Kansas (Rock Chalk!), and stayed in state for medical school at KU in Wichita. I'm excited to be migrating out to New England and the beautiful Upper Valley for residency and am absolutely thrilled to be joining the Dartmouth EM family. In my free time I enjoy the great outdoors, hiking, photography, and running. My indoor pursuits include reading Wikipedia articles, jigsaw puzzles, and binging Netflix. I love traveling and exploring everything the world has to offer.
PGY-3
Image

Adam Kaftan, MD
Medical School: University of Nebraska College of Medicine
About me: I went to high school in Omaha and—like all good Nebraskans—developed an interest in gardening and growing foods as a youngster. I then studied at a small liberal arts college in Texas where I met my wonderful wife, Sam. She's from Vermont, works as a Physician Assistant, and shares my love of baking and GBBO. For a short period, I planned on becoming a teacher and worked at an elementary school for a year after college. During medical school, I fell in love with the diverse patient population and fast pace of the ED and knew that Emergency Medicine was the career for me. In my spare time, I enjoy cooking, gardening, playing guitar, running, and spending time with friends and family. Sam and I can't wait to add skiing and mountain biking to our list of hobbies when we move to New Hampshire!
Image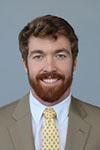 Michael Keating, MD
Medical School: Case Western Reserve University School of Medicine
About me: I was born and raised in Simsbury, Connecticut. I left my home state to attend Cornell University, and it was during undergrad that I discovered my passion for global health and continued to pursue my love for cross-country skiing. After spending a semester abroad in Cape Town, South Africa and Nordic skiing throughout the northeast I graduated with a B.A. in Biologic Sciences. I then headed for Cleveland and Case Western for medical school. While at Case I stayed involved with global health through various student groups, got involved with wilderness medicine, and became an obligatory Cavaliers fan. Now I'm excited to head back to New England and discover new things at Dartmouth.
Image

Chris Mashiak, MD
Medical School: University of Connecticut School of Medicine
About me: I was born and raised in a small town in northern Connecticut. I earned my undergraduate degree at the University of Connecticut studying Chemistry and Molecular Biology, where I met my partner. He supported me when I decided to pursue medicine after working as a research assistant in the emergency department. After spending another four years at UConn studying medicine, we are excited to begin a new chapter by joining Dartmouth Hitchcock Medical Center. Having lived in New England my entire life, I've grown to appreciate every season. During the winter months, I enjoy skiing, while during the warmer months I enjoy hiking and gardening. Year round, I enjoy yoga, cooking, and home brewing wine.
Image

Paul McMurry, MD
Medical School: Washington University School of Medicine, MO
About me: Born and raised in beautiful Ithaca, New York. My family helped foster a love of travel and the outdoors from an early age. I went to college at Harvard where I played rugby and graduated with a B.A. in Economics in 2011. After college I worked in finance for two years. I realized finance was not for me. After a long period of research and reflection, I decided to dip my toes in the waters of medicine. The more exposure to the medical field I got, the more I knew I had made the right choice. I moved to St. Louis for medical school in 2015. I feel fortunate to have met the love of my life here in St. Louis, but I have longed to return to somewhere with mountains and snow. Outside of medicine and family, snowboarding is by far my biggest passion. It has taken me around the continent and around the world. I also enjoy spending time with my fiancée, hiking, backpacking, weight lifting, running, and playing video games. Unfortunately, I am a massive Buffalo Bills and Buffalo Sabres fan. My fiancée and I are very excited to be joining the family at DHMC!
Image

Jeffrey Northey, MD
Medical School: University of Washington School of Medicine, WA
About me: I was raised in Bellevue, Washington, a suburb of Seattle. In the wake of 9/11, I felt a call to service and attended the US Naval Academy for my undergraduate education. While at the Naval Academy, I played club soccer and was involved in the first-ever foreign exchange with the French Naval Academy in Brest, France. Upon receiving my BS in Physics, I entered the US Marine Corps and was fortunate enough to be stationed in Kaneohe Bay, Hawaii. My five years of service included an 8-month combat deployment to Helmand Province, Afghanistan, which provided me with much of my motivation to become a physician. The subsequent years following the Marine Corps included taking pre-requisites for medical school, working with a medical non-profit organization in Papua New Guinea, and spending as much time as possible traveling the four corners of the globe. I attended medical school at the University of Washington and spent most of my third year required rotations in the WWAMI (Washington, Wyoming, Alaska, Montana, Idaho). In my free time, I enjoy playing the guitar, hiking, cooking and eating food, and spending time with family friends, and my girlfriend, Aparna. I am very excited to move to New Hampshire and start residency at DHMC!
Image

Rob Sterling, MD
Medical School: University of Arizona School of Medicine
About me: I grew up in the Midwest but after moving to Arizona for school and spending over a decade living there I was ready for four real seasons again! After being involved in mountain rescue teams and working as an EMT some of the things that attracted me about the program here at Dartmouth was the ability to train in many different emergency medicine environments as well as being involved in helicopter medicine. The strong sense of community that I experienced here make me excited about becoming a part of the Dartmouth family. I'm also looking forward to exploring all that the upper valley and New Hampshire (and the rest of New England!) has to offer!